by Terry Donnelly
Beginning at the age of 22 Micajah Burnett designed and built many of the buildings in the Shaker village at Pleasant Hill, KY. This elegant spiral staircase is one of two in the Trustee's House (1839). The two staircases stand mirroring each other ascending three stories from the building's main hallway and are quite striking with patterns and play of light.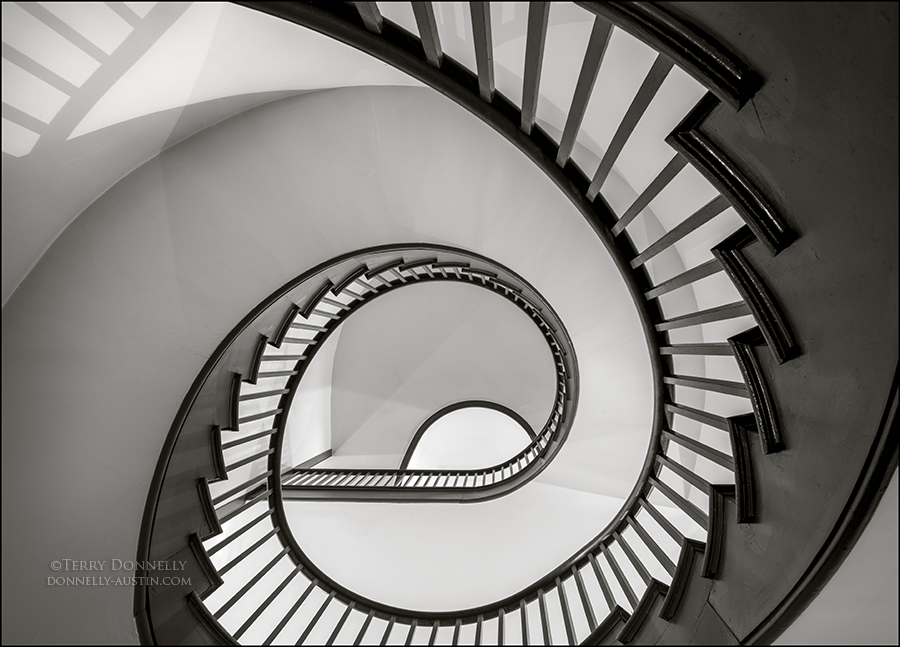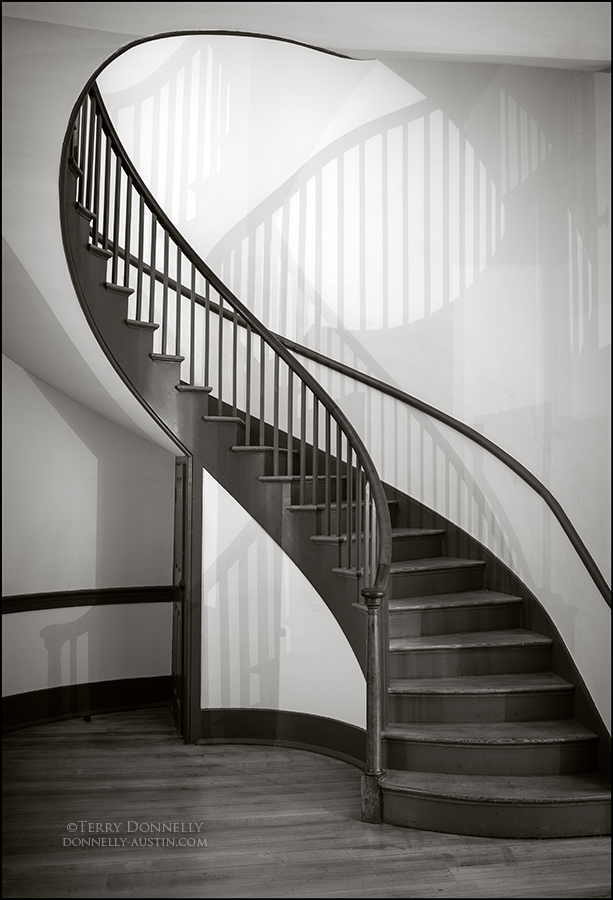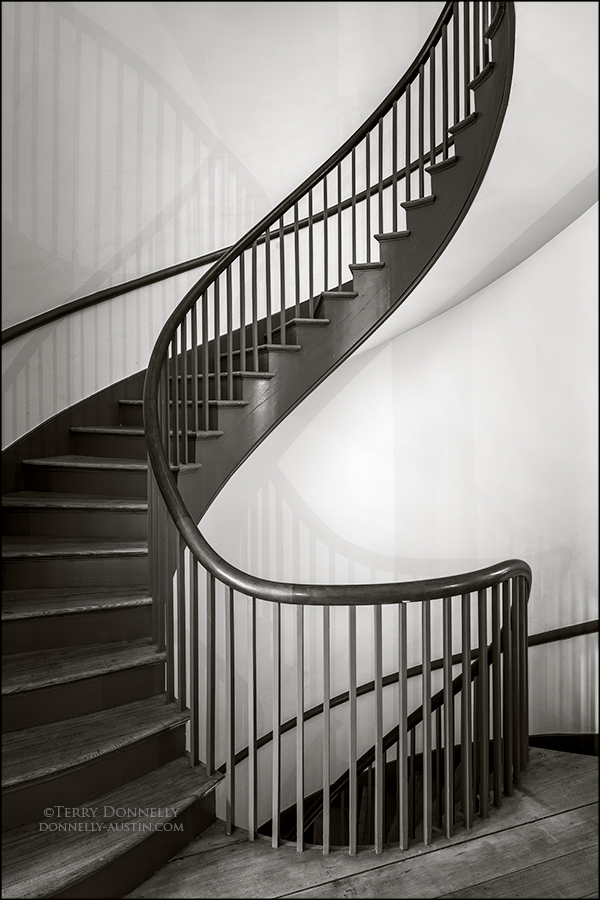 Of necessity, to accommodate this round stairwell the adjacent rooms also curved in the most delicate and graceful manner. What a luxury to spend time in this spacious room.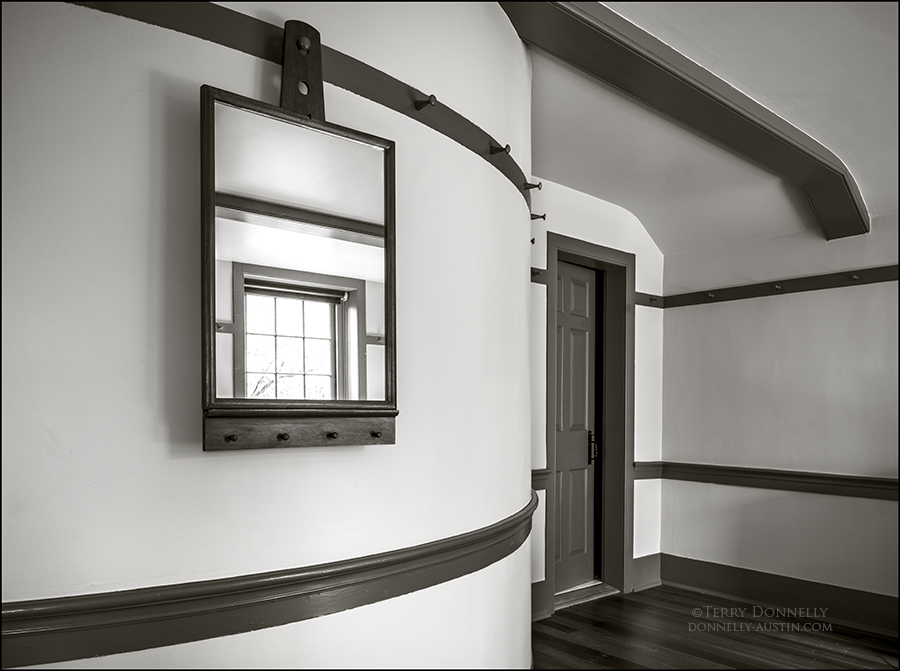 The part of the hotel stay that still makes me smile was the access I had to the building interior that would otherwise been problematic. As it was, I photographed the marvelous stairs structures and hallways unhurriedly at odd hours of the day before and after the staff and guests were moving about. With the candle-like sconces being the only artificial lighting, I was also able to remove various bulbs to control the wonderful shadows in the stairwells. A Regular kid in a candy-store I was.